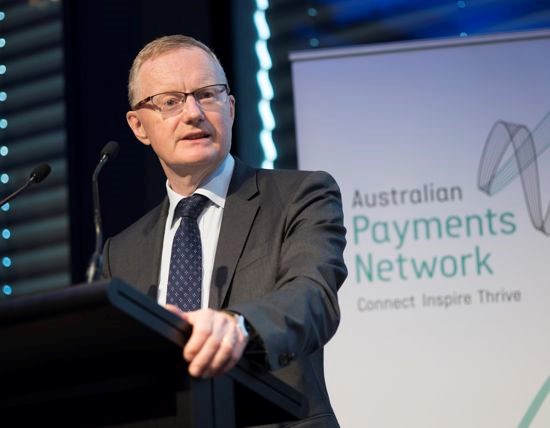 28 November 2019
The payments industry is gearing up for its Summit in Sydney on 10 December 2019. This premier annual event will bring together decision-makers, innovators, experts and regulators from across the payments community to explore the theme 'Payments – the Key to the Best Customer Outcomes'.
Here are our top 5 reasons to attend the Summit:
1. Keynote Address by Philip Lowe, Governor of the RBA
We're delighted to have the Reserve Bank of Australia Governor return as our keynote speaker. For those who missed the 2018 Summit, Phil Lowe delivered a speech on 'Australia's journey towards a near cashless payments system' and highlighted functionality, safety and reliability as key factors influencing how quickly we take that journey. He acknowledged industry work on a framework to mitigate card-not-present (CNP) fraud led by AusPayNet and on digital ID by the Australian Payments Council. Both frameworks were released during this year. We look forward to hearing what's front of mind for the Bank.
2. Fireside chat between The Hon Jane Hume and Robert Milliner
We're thrilled to have the Hon Jane Hume, Assistant Minister for Superannuation, Financial Services and Financial Technology and Robert Milliner, Chair of the Australian Payments Council, joining us for a fireside chat on Competition and Innovation. We look forward to hearing them discuss key topics around technology and innovation and how they can lead to positive customer outcomes.
3. The Big Debate
For the first time, the Summit will feature a Big Debate moderated by prominent economist Warren Hogan. RBA Assistant Governor, Michelle Bullock, will join technologists and academics from Piper Alderman's Blockchain Group, Holon Global Investments, UNSW and USYD to consider the motion "Australia is ready for a digital currency like Facebook's Libra".
4. Roundtables that deep-dive into emerging topics
Separate roundtables will provide an opportunity to dig deeper and explore the fast-evolving role of AI in digital payments, the emergence of "bring your own device" (BYOD) payment terminals, moving payments to the Cloud, Trust in the digital age, the NPP, and ISO 20022 as the common standard for payments. The roundtables will rotate every 30 minutes giving everyone a chance to join the discussion. To wrap up the day, our Take 5 session will share highlights from the roundtable discussions and present the top five priorities that we need to focus on to deliver the best customer outcomes.
5. Compelling speeches from local and international experts
Drawing from lessons overseas, Franklin Garrigues, Vice President – Digital Channel at Canadian TD Bank will look at some of the critical success factors in building economy-wide Trust. In a separate presentation, payments innovation expert, John Chaplin (UK) will highlight the role of domestic payments innovation in a global digital landscape.
Other highlights include:
insight on the Reserve Bank's comprehensive review of its retail payments regulation commencing in 2020.
a balanced look at the risks that technology presents to highly digitised nations in the session on Avoiding Financial Exclusion
an examination of the new breed of payments networks and the future state of payment networks in Australia.
lessons from this year's Black Hat and DEF CON events and implications for payments security in Australia.
Click here for the full program.
These are just a few highlights of what to expect. Uncover the latest developments in payments and join us for a jam-packed day of insights and networking. The Summit will be held at the Four Seasons, Sydney on 10 December 2019. Register now. Discounts apply for AusPayNet members; please get in touch for the member discount code.