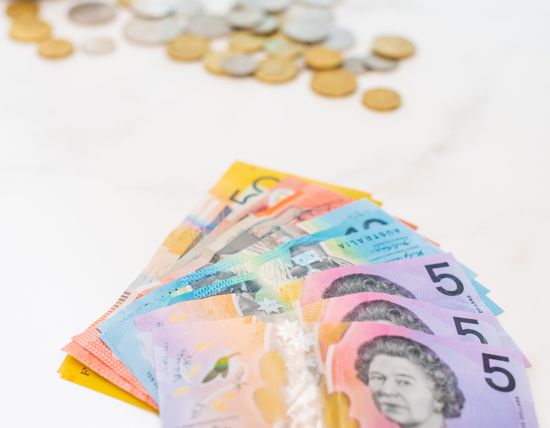 The way in which consumers make payments is evolving at an increasing rate. This evolution reflects advanced technological development and growing consumer expectation for simplicity and speed to reflect their lifestyle.
The RBA's 2019 Payments System Board Annual Report highlights that Australians are increasingly preferring to use electronic payment methods rather than cash. The report indicates that there were around 525 electronic transactions per person in 2018/19 - up from 235 a decade earlier. The decrease in cash transactions is reflected in the continued decline in ATM cash withdrawals. The 2019 PSB report shows that Australians made an average of 23 ATM withdrawals per person in 2018/19, down from 40 in 2008. In addition, the number of ATM withdrawals fell by 4% in 2018/19.
New RBA statistics show further drop in cash use
Consistent with this trend, figures from the RBA's 2019 Consumer Payments Survey (CPS) published last week show that consumers are increasingly moving away from cash. In 2019:
27% of all consumer payments were made with cash, down from 37% in 2016 and 69% in 2007
By value, cash payments accounted for 10% of all consumer payments, down from just under 40% in 2007
a third of consumers made no cash payments during the CPS period, compared with 18% in 2016.
Consumer Payment Methods

Percentage share of number of payments

 

2007

2010

2013

2016

2019

Cash

69

62

47

37

27

Cards

26

31

43

52

63

– Debit

15

22

24

30

44

– Credit and charge cards

11

9

19

22

19
Source: rba.gov.au
Debit cards are the preferred payment option
Unsurprisingly, as consumers increasingly choose digital payment options over cash, card payments continue to grow strongly. The 2019 CPS highlights that cards are now more frequently used than cash for all payments over $5. In 2019, the total number of card payments exceeded 10 billion (10.45) for the first time.
While cards had taken over from cash as the preferred payment option in 2016, the latest CPS indicates that debit cards are now the single most frequently used payment method. Debit cards accounted for 44% of all consumer payments, compared with 30% in 2016 and 15% in 2017.
A digital way forward for payments
Consumer payment behaviour is shaped by a number of influences, such as new channels, mobile technology and new products and services.
The strong uptake of digital payments in Australia can be attributed to a range of factors:
Improved security – Security measures such as biometric authentication allows for a more secure digital payment. Majority of Australians find biometric payments fast and convenient, with almost 60% of Australians expected to use fingerprint authentication to make payments by 2025.
Robust POS infrastructure - Globally, Australia stands out with a high penetration of POS terminals, with 1 contactless POS terminal being available for every 25 Australians.
Convenience - The ability to make frictionless 'tap and go' payments using a debit/credit card or digital wallet. Consumers no longer have to make ATM withdrawals or carry cash to make payments.
Increased smartphone adoption - Australians are highly connected with 91% of the population owning a smartphone in 2019. Increasingly, more Australians are using their smartphones for purchases, with 3 in every 5 smartphone owner using it to make payments.
New channel - The New Payments Platform (NPP) enables individuals and businesses to make quick and easy real-time, data-rich payments between accounts at participating financial institutions. The payments can be made using mobile phone numbers and email addresses. The NPP has been designed to meet the evolving needs of consumers and businesses into the future.
Less cash economy – what does it mean for those that still rely on cash?
The share of cash-based transactions in the Australian economy is on the decline as consumers continue to choose digital payments. This trend is likely to continue with the growing adoption of digital payments and the NPP. Nevertheless, it is likely that cash will continue to be used as a fallback payment method and relied on by certain members of the community, and for certain types of transactions. The 2019 CPS found that while respondents aged 65 and over make cash payments less frequently than before, they still used cash for over half of their payments in 2019. Lower-income households were also found to use cash more often than those in the higher-income brackets.
The 2019 CPS concludes that "it will be important to consider the needs of people who prefer to pay in cash or continue to write cheques, and/or who do not have access to electronic payment options in the broader transition to electronic payments".
For further information on the RBA's 2019 CPS, please refer to link.