Card payments feature highly in consumers' daily habits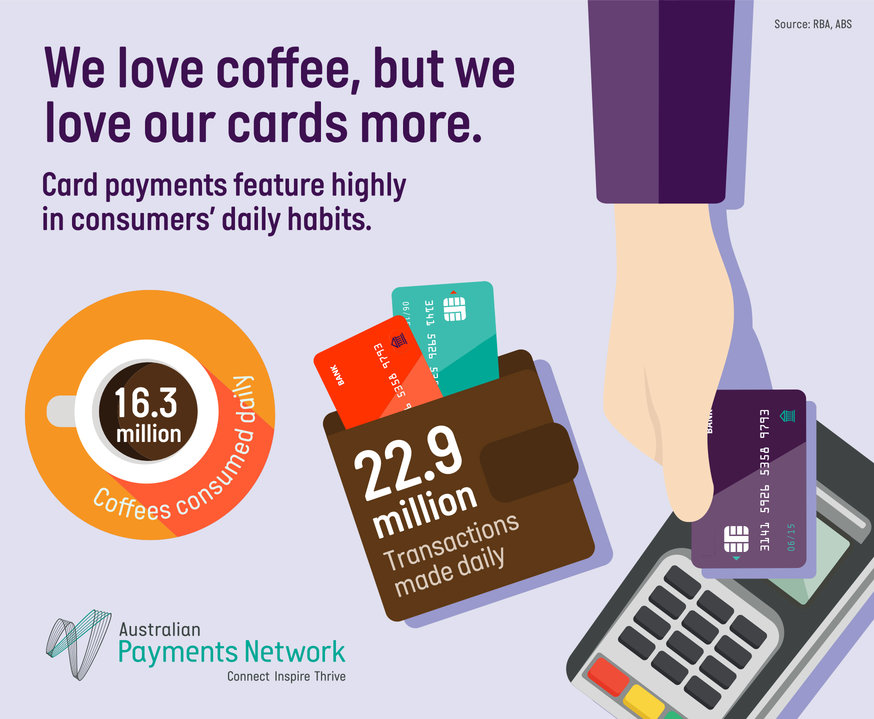 Cards have overtaken cash as the most popular form of payment. The latest figures show that the daily transaction volume is close to 23 million. This outstrips another national love – coffee. According to the Australian Bureau of Statistics, we're drinking 16.3 million cups per day.  
For more details on our changing payment habits, look out for our ninth Digital Economy Report coming soon. Previous versions are available here.