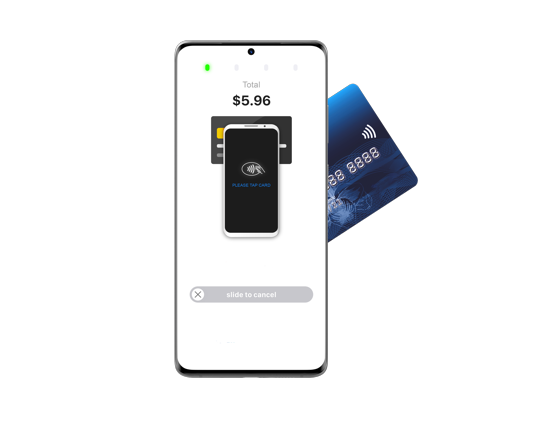 8 July 2021
Australian-owned technology provider, Quest Payment Systems is set to pilot their Tap-to-Phone with PIN payments solution, Airpay TAP, in Australia. The pilot will be conducted in partnership with a number of Australian Acquirers who provide payment facilities to local retailers.
Quest has developed a solution that turns NFC-enabled Android mobile devices into payment terminals. The tap-to-phone solution can be used without the need for additional hardware (such as a dongle or card reader). Merchants in the pilot will be able to accept contactless card payments by tapping a contactless card, digital wallet or wearable onto the back of their enabled Android device. Transactions over the contactless limit will require a PIN for payment authorisation. Biometric authentication will also be supported for mobile wallet users.
Consumer payment behaviour is changing
In Australia, card payments are experiencing exponential growth. The RBA's 2019 Consumer Payments Survey found that Australians' payment behaviour is changing, with most consumers increasingly preferring to use electronic payment methods. Some findings from the survey include:
63% of payments were made with a card;
83% of point-of-sale (POS) card transactions were contactless.
Alongside this payment trend, technology that can accept card payments is also rapidly evolving. Innovative card payment solutions are being developed to meet merchants' increased expectations for quick and easy ways for their customers to make card payments. It is therefore crucial that the card payment network maintains a high security standard through accreditation that does not hinder innovation.
Supporting payment innovation
The Quest Airpay TAP solution underwent AusPayNet's evaluation process for solutions that cannot be adequately assessed against existing global standards. The process ensures these solutions meet baseline security requirements.
Tom Graham, Head of Innovation at Quest, in a media release stated, "Quest has gone to great lengths to provide a level of security on par with that of a traditional payment terminal, enabling protection at all points through the transaction process, while also ensuring the mobile device maintains a constant level of integrity."
As innovative payment solutions are introduced, AusPayNet seeks to keep pace with these new developments to ensure the integrity of the payments system while supporting innovation.
If you would like to talk to AusPayNet about payment terminals or mobile devices, please contact innovation@auspaynet.com.au.