By Lucy Anderson, Head of Payments Innovation at AusPayNet - 6 August 2018
Over the past few weeks AusPayNet, in partnership with the Australian Retailers Association, hosted workshops in Brisbane, Sydney and Melbourne, to discuss key principles drafted as part of AusPayNet's Industry Framework to Prevent Card-Not-Present (CNP) Fraud. Participants were asked to provide feedback on key concepts in the first draft of the framework, which is to be published for wider payments industry consultation in August 2018.
The event involved participants from card issuers, merchant acquirers, card schemes, payment gateways, payment service providers, merchants, regulators and other industry bodies:  87 people from over 54 organisations.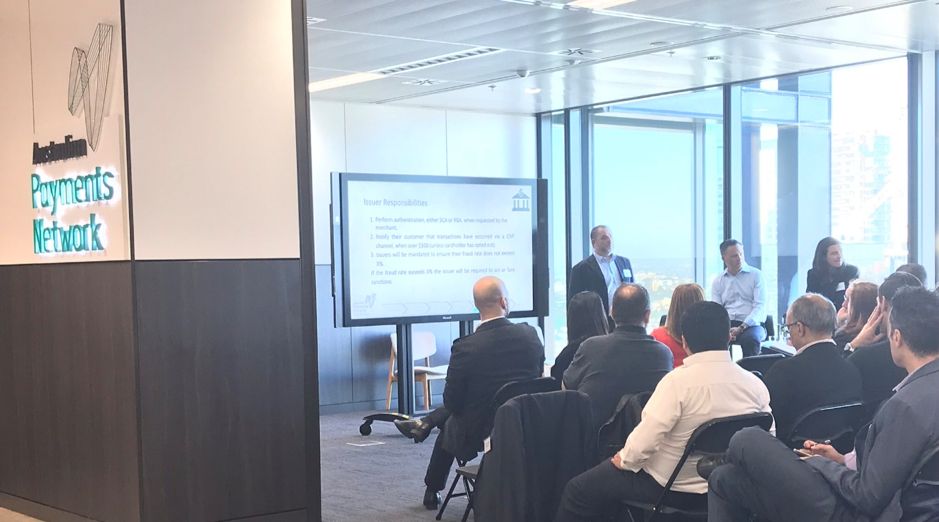 The workshop participants were taken through Australian trends in fraud and global approaches to fraud prevention in CNP channels. The session then covered key concepts of the framework including guiding principles and the proposed responsibilities across the payments value chain for issuers, acquirers, payment gateways, schemes, and merchants.
The key principle of the framework is to support Strong Customer Authentication (SCA) for CNP transactions. The framework also proposes several exemptions for merchants from performing or requesting SCA.
The feedback from participants was exceptional, with many practical suggestions being raised. This resulted in terrific interaction between participants during the workshops and amendments to the draft, with key themes including:
The addition of workflow diagrams to provide greater clarity and working examples
Ensuring a tight glossary of terms
Recommendations for education programs and remediation timelines to work hand in hand to reduce fraud levels within specified timeframes
Greater consideration and tightening of exemption definitions
Clarification on Issuer and Merchant fraud thresholds
Addition of key items for the next phase of the framework
 
AusPayNet will be sending out the draft AusPayNet Industry CNP Prevention Framework and a feedback form in August 2018 to all participants within the payments industry who have been engaged to date. It will also be made available to merchants via Acquirers, Payment Gateways and Retail Associations.  Any other institutions who would like a copy of the framework to provide feedback can request one via the AusPayNet website.
AusPayNet looks forward to continuing to work with industry to prevent CNP fraud.