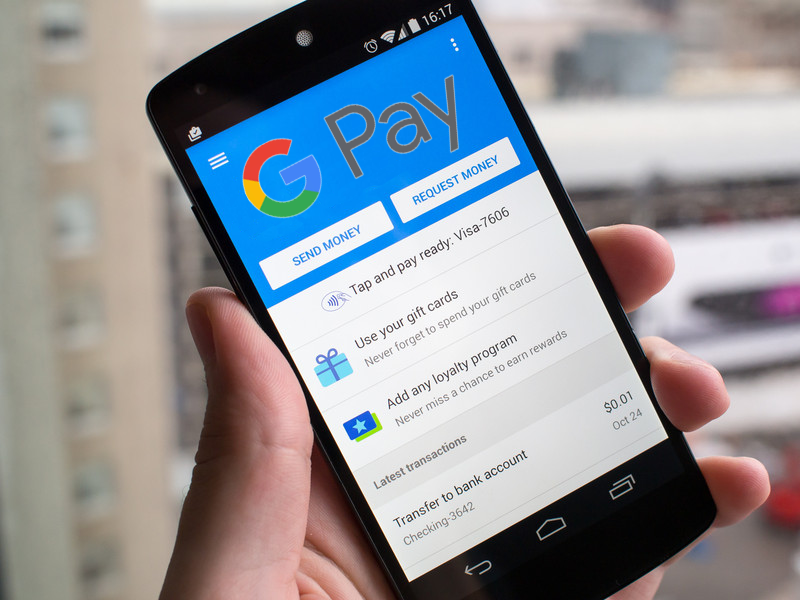 Google Pay recently launched in Australia bringing together all of Google payment services under the one brand. The two main components of Google Pay are Google Wallet and Android Pay. 
Google Wallet
Launched in 2011, the Google Wallet service allows you to pay through your debit and credit card as well as your bank account. Features that Google highlights include no fees, a comparatively higher credit limit and wider acceptance. Google Wallet also allows you to send money to other people without requiring them to set up a Google Wallet account. It's a service that is available for Android, iOS and Gmail.  
Earlier versions of Google Wallet allowed customers to make transactions via near-field communication (NFC) technology, however, in September 2015 that technology was removed from Google wallet and added to a new service, Android Pay.
Android Pay
Android Pay is essentially an application which uses the NFC chip in your phone to authorise a transaction. Unlike Apple Pay, where tokens are generated using the secure element in the phone, the open nature of Android makes it difficult to make assumptions about the available hardware.
Google's Host Card Emulation (HCE) model uses a cloud-based secure element which means that it becomes hardware agnostic, to the point where it can easily be ported to other operating systems.
The Google Pay Combination
Combining Google Wallet and Android Pay creates a single platform that crosses the boundaries of devices to operate on the web, as well as via an app. It means that merchants can add the Google Pay API to their websites and that customers can pay with any card they have registered with Google. Adding Google Pay to a merchant website takes less than ten lines of code all provided and backed by the Google support team.
At launch, the Google Pay app is supporting cards from several Australian banks and loyalty cards from a rapidly increasing number of merchants. The money transfer facilities of Wallet are not integrated yet but are still available via Google Wallet, now renamed as "Google Pay Send".
What's Next?
According to Google, the functionality for sending and requesting money will be available for the US and UK in about three months, but other countries could take a little longer. Google is also working on bringing Google Pay to all its products including consumer AI solutions Google Home and Google Assistant. 
So what does Google Pay mean for Australian payments? It will be interesting to see whether this combination of services helps drive the adoption of mobile and digital wallets, and beyond that, the seamless integration of payments.
SaveSave