By Leila Fourie, CEO at AusPayNet - 26 November 2018
In her welcome address at the Australian Payments Summit today,  CEO, Leila Fourie highlights how AusPayNet initiatives are improving the 'payments platform' structure.
Good morning – and welcome to the second annual Australian Payments Summit.
We're delighted to have an oversubscribed event this year and to share insights with such a diverse group of members and stakeholders here today.
Banks, retailers, schemes, fintech companies, technology providers, payment gateways, regulators and policymaker - all are so critical to a seamless and efficient payment system.
A special welcome to RBA Governor Philip Lowe and Board Members of AusPayNet. 
Let me begin by acknowledging the Traditional Owners of the land on which we meet today, the Gadigal people of the Eora nation, and pay my respects to Elders past, present and emerging.
In crafting these opening remarks, I'm reminded of a quote attributed variously to Pascal, Cicero and Twain: I'm sorry I didn't have time to write you a short letter, so I wrote a long letter instead. 
    
As an economist, I'm intrigued by the theme for this year's conference 'Payments in the Platform Economy'. We all know that technology platforms are a profound emerging economic force in our digital world. We know that an increasing number of businesses are incorporating platform thinking as more and more of their services and processes become digital. 
Unconstrained by the need to employ physical capital, many digital platforms have experienced nearly unchecked, exponential growth, leveraging the power of network effects. 
The platform economy is now embedded in global commerce. Amazon and Uber are household names. Open banking and the emergence of neo banks suggest that we are moving rapidly to a world where financial services are delivered exclusively over digital platforms. There may be platform-economy sceptics in this room today, but there is no denying the impact of platforms such as Amazon and Uber. 
A recent article in the Harvard Business Review1 suggested there are three building blocks necessary for a successful platform strategy - a toolbox, a magnet, and a matchmaker. 
AusPayNet is deeply involved in initiatives aligned with these three building blocks. I'd like to touch briefly on the common strands between successful platforms and successful payment systems in the time I have here today.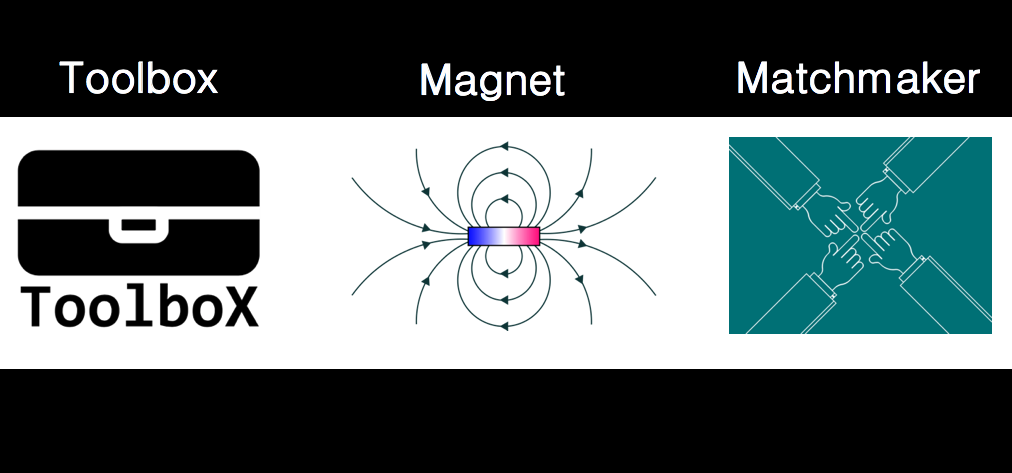 Toolbox
First, the toolbox. 
A platform toolbox creates connections and makes it easier for others to plug into the platform. For example, Apple provides developers with code libraries, and YouTube provides a hosting infrastructure for content creators. This allows participants to the platform to improve their contribution. 
In our industry, a toolbox helps payments participants deliver the best possible service to their users. 
The New Payments Platform (NPP) launched February this year is the newest addition to the payments toolbox. With close to 60 participating financial institutions now, the NPP is helping financial service providers create overlay services, making use of features like Pay ID, real-time payments, and rich data tagging. 
Another toolbox in development is our Digital Identity Trust Framework – an effort to fix the fragmented state of digital identity in Australia.  
There are currently 18 organisations participating in this initiative under the Australian Payment Council, including the Government's Digital Transformation Agency (DTA). We know that to be effective the Trust Framework must be extensible, balance convenience with security, and be fit for purpose in today's technology and legal landscape. This framework will deliver enhanced security and the ability to create effective digital identity services as early as next year. 
Rapid changes in the payments landscape and a regulatory focus on promoting competition and new entrants means that the types of toolboxes available are evolving. To understand what this means for payments players, AusPayNet recently surveyed new entrants and regulators about the challenges they faced in connecting to the payments system. 
A common theme emerging was that entrants lacked clarity over many aspects of the payments system, including which regulator they had to speak with and at what stage, and the rules and regulations they needed to comply with. 
For our part, AusPayNet is currently exploring what role we can play to make the entry pathways smoother, such as by improving the information available to new entrants about alternatives for connecting to the system.
By providing these toolboxes to the system, AusPayNet hopes to allow our members to continue innovating and providing payment services in an efficient manner.
Magnet
Back to the three building blocks for a platform. The second is a magnet. This creates the force that attracts both producers and consumers – both crucial to the network effects that successful platforms and payments systems display. AusPayNet is driving a number of projects to draw people into the payment systems. 
The development of Open Loop infrastructure in collaboration with transport authorities is one example. This year saw a successful Transport NSW pilot allowing commuters to pay their fare using a contactless card, smartphone or wearable device rather than their designated Opal Card. This trial will be expanded to more transport modes. What we're seeing is that the Open Loop rollout is drawing what were previously alien services directly into the payments landscape. 
Matchmaker
The third and final building block is the matchmaker. This role facilitates the flow of value by optimising connections and exchanges between producers and consumers. 
KPMG estimates there are now over 600 fintechs operating in Australia, a fivefold increase since 2014. This year APRA granted its first restricted ADI licence to a digital-only bank or neobank. It is in this dynamic landscape that AusPayNet welcomed 12 new members in the past year.
As a matchmaker, AusPayNet is driving the development of the card-not-present fraud framework to ensure confidence that the person paying by card has the authority to do so. In 2017 Card-not-present fraud accounted for almost 85% of all fraud on Australian cards. 
Ensuring interoperability and ease of payment for customers is critical to an effective and efficient payment system. I was recently reminded just how important this matchmaking function is when I was in Singapore for the P7 think tank in September. When trying to buy lunch at a food court at a checkout counter with five point-of-sale terminals, I found none of them accepted my cards. 
The P7 think tank - which this year expanded to 12 members – brought home to me that other countries' payment landscapes are accelerating just as fast as ours and they share the same challenges. Governments are intervening to accelerate digitisation, and payments authorities are having to balance promoting the benefits of digitisation with mitigating the accompanying risks.  
Looking ahead, it is clear we have entered into what Friedman has dubbed the age of accelerations, in which there is an abundance of technologies emerging that change the way we pay. AusPayNet invests considerable time looking into how new technologies will affect our landscape. We are currently undertaking consumer research to probe how consumers are interacting with technologies such as QR payments, virtual assistants and biometric identification. 
Our goal is to coordinate and manage our systems to ensure the best match for financial service providers and consumers. 
If there are two words I would use to describe the retail payments future, they would be seamless and integrated. On this basis: 
In the future, payments will be hidden in the background of the customer experience, underpinned by strong biometric authentication.
Purchasing a good or service will be as almost as simple as selecting it.
If you forget your wallet, you will be able to pay through your phone, a FitBit or sunglasses.
Consumer expectations will continue to evolve. During the last decade and a half, consumers have moved from purchasing goods offline to buying through browsers. 
Consumers are now moving to mobile payments. In future, they will expect even more convenient payment options.
Consumers will expect that their Alexa device, Google Home Assistant or networked fridge to make purchases on their behalf.
Maybe we will have abandoned the very idea that a consumer should have to physically carry a payment method.
We could also see our own well-known social media platforms head down the path of Chinese platforms like WeChat, in which payments and finance are closely integrated.
Or maybe we don't know where everything is heading. Maybe the next killer app will be something that none of us had anticipated.
Conclusion
Perhaps one of the most important of our matchmaking functions is to bring everyone together in events like today. 
Over today and tomorrow, we are fortunate to have access to an array of speakers and experts reflecting on a wide range of payments topics, all of whom are likely to discuss some form of the toolbox, magnet or matchmaker.
It's my pleasure now to introduce the first of those, Philip Lowe. As Governor of the Reserve Bank of Australia, he needs no introduction.
The Governor is the regulator-in-chief of Australia's payments system and we are delighted to have him with us this morning to share his insights into the state-of-play in payments in Australia.
Please join me in welcoming Philip to the Australian Payments Summit.
I would like to thank Thomas Bennet for his assistance in preparing this speech.
---
1 Van Alstyne, M. W., Parker, G. G., & Choudary, S. P. (2016). Pipelines, platforms, and the new rules of strategy. Harvard business review, 94(4), 54-62.
2 Friedman, T.L.  (2017) Thank You for Being Late: An Optimist's Guide to Thriving in the Age of Accelerations.