By Andy White, Chief Operating Officer at AusPayNet - 14 January 2018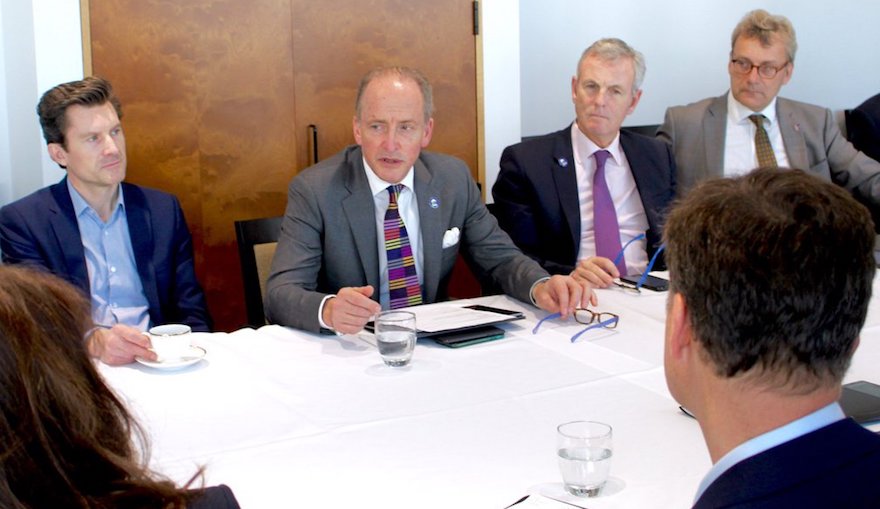 Yesterday, I had the rare honour of hosting a session at the British Consulate-General Sydney with The Rt Hon The Lord Mayor of the City of London, Alderman Charles Bowman, and his FinTech delegation. Delegates included the UK Prime Minister's Business Envoy for Financial Services, Alastair Lukies CBE as well as UK technology companies focused on banking and payments, insurance, asset management and cyber security.  The delegation is in Australia for the week, meeting with a variety of government and business leaders, regulators and trade bodies in Sydney, Canberra and Melbourne.
I opened the session by highlighting what an exciting time it is both for payments and FinTech in Australia:
Australia's New Payments Platform, which will facilitate future innovation through overlay services and APIs, went live just hours earlier;
The latest indicators from Ernst and Young and FinTech Australia demonstrate that Australia's FinTech companies are growing significantly in revenue terms;
The Productivity Commission's draft report on Competition in the Australian Financial System includes clear support of ongoing financial system innovation;
Last week's "Farrell" Report provides a framework for Open Banking in Australia;
There is an evident, increased focus from both the private sector - notably the Australian Payments Council - and government - notably the Digital Transformation Agency - on digital identity; and
There is also an increased focus on solving card-not-present fraud; AusPayNet is running an accelerator event on the topic, in co-operation with the Reserve Bank of Australia, next Wednesday.
The rest of the session was a fantastically open and far-reaching discussion on all of the above, as well as transport, wearables and mobile, QR codes, the opportunity for collaboration between UK and Australian FinTechs, and a potential UK-Australia free trade deal.
The last of these is a topic for a meeting between the Lord Mayor and Treasurer Scott Morrison today, with a FinTech "bridge" between Australia and the UK seen as a possible step towards that. Exciting times!
* Image Credit: Twitter